Argent Associates
Argent Associates imagines a smarter, connected, technology-empowered world that increases the performance of business enterprises of all sizes across a variety of industries. Technology is making more things possible and Argent Associates is  on the leading edge of continually assessing and delivering practical smart solutions for today's world. From a tradition of asset and network management, we have evolved into a company transforming business processes, customer experiences, environments/resources/safety and smarter supply chains with NexGen  technology solutions. We are focused on empowering our customers to recreate their businesses and drive economic growth in our communities.
























Argent Associates in the News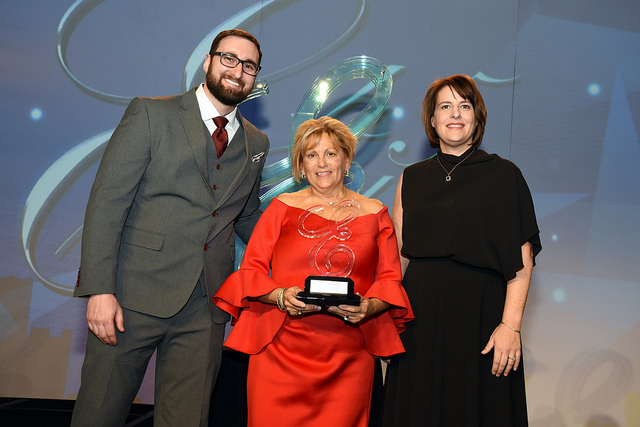 Argent Associates Named Supplier of the Year by the
Dallas/Fort Worth Minority Supplier Development Council
Beatriz (Betty) Manetta, CEO/President of Argent Associates, accepted the Dallas/Fort Worth Minority Supplier Development's prestigious Supplier of the Year – Class IV award at the Council's recent E Awards Gala. The event highlights companies and individuals who demonstrate operational excellence and real results related to certified ethnic minority-owned businesses. Nominations are made by the corporate and public sector agencies who are members of the Council. Each nominee submits information to be judged related to their revenue growth, job growth, use of other minority-owned suppliers in their supply chain, innovative solutions and work in the community and with the Council. Corporate judges determine the winner in each category. READ MORE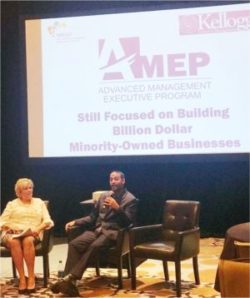 Betty Manetta Interviews Jason De Souza with Anixter About Cyber Security.
Betty Manetta interviewed Jason De Souza, Vice President of Global Security Solutions at the recent NMSDC Kellogg Advance Management Education Program (AMEP) Alumni session in Austin TX. The informative session covered a number of subjects, including cyber security and its growing importance to small businesses and corporations alike. In addition, Jason shared information related to the rapid changing technologies that are impacting how we live and do business — Blockchain, Artificial Intelligence, Virtual/Augment Reality and Edge Computing.
Discover Argent — Smart Business. Smart Experiences.
Argent provides an entire selection of solutions for business, technology and quality. Check out additional solutions in the SOLUTIONS TAB below.
SMART EDGES(TM)
Our Smart Edges(tm) platform combines voice, data and IoT communications with digital and data analytics to deliver a smart user experience. It's not always about the bandwidth, but more importantly how close you are to the start and ending signal.  Enter Smart Edges — innovation driving smarter experiences.
ENTERPRISE COMMUNICATIONS WORKSTATION (ECW 2.0)
The new ECW 2.0 is the autonomous communications solution for first responders, police/fire departments, remote offices, construction sites, small business and Smart Cities.  The all-in-one voice and data solution is a powerful PBX call management platform and a LAN/WAN/WiFi routing and security platform.  ECW 2.0 expands connectivity across wireline and multiple cellular networks.  Great for temporary offices, mobile offices, branch offices, rapid deployment and business continuity.
ARTIFICIAL INTELLIGENCE
Our Artificial Intelligence (AI) solutions are being used to provide real-time analysis of network infrastructures to optimize network reliability and data transmission.  They are being used by property management to monitor and predict when critical maintenance systems are ready for replacement. And, AI is being used to analyze a vast amount of data in education, government and enterprise fields  to provide real-time decision-making analytics surrounding business processes, workflow, employee engagement, customer experiences and sales coaching.
SMARTER SUPPLY CHAINS
Technology is having a huge impact on tracking, sourcing and delivering products related to your supply chain. No matter where the raw materials, parts and assembly are located, technology is helping sourcing experts with real-time decisions concerning their supply chains. Argent provides several tools aiding supply chain professionals to make up-to-the-minute decisions, including GPS environmental tracking, smart contracts using blockchain, raw materials hedging, critical equipment sourcing and tailspend.