Public Safety P25 Radio Communications is a worldwide standard defining public-safety-grade two-way radio communications for first-responders, police departments and more. Designed for extreme reliability in challenging environments, it's deployed across the world for mission-critical communications.
Argent Associates worked with the Motorola team for the City of Dallas' Radio Communications Replacement Project to install and replace old and unsupported radio communications equipment and systems.
Argent Associates performs the site walks to analyze and determine requirements for each location. The Argent team also manages the procurement of Motorola equipment required to deploy at the locations. This includes site buildings (if appropriate), tower equipment, radio transmitter racks, generators, etc. In addition, the Argent team procures dispatch consoles, car radios and portable radios needed for the City. Argent handles any assembly work necessary for the installation of the radio transmitter racks, cabling and connection for sites and buildings.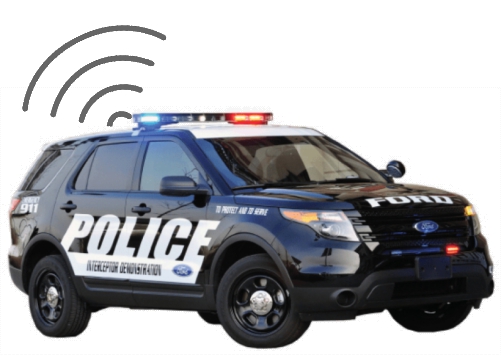 AIR EDGETM POLICE CAR CONNECTIVITY — In addition, AIR EDGETM and its multi-communications options (including 5G) provide even more possibilities of upgrades and enhance connectivity for police cars and other first responder vehicles.