STRATEGIC ALLIANCES
Business growth begins when you align yourself with strong partners in a win-win situation for both parties. Argent Associates has developed longstanding relationships with key partner companies that have allowed us to expand our reach, enhance our offerings and learn from their examples.
2ai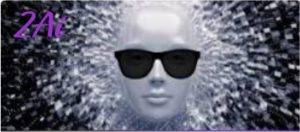 2Ai, whose roots are in development and utilization of Artificial Intelligence, monitors IP, IoT & Smart City networks, conducts analysis and develops network performance analytics, predicts outages and automates routine activities. Argent has teamed with 2ai to expand their own knowledge and capabilities in the utilization of Artificial Intelligence to deliver smart products to clients and end users. In addition, the team has been able to expand their smart services into a variety of industries outside telecommunications, including real estate development, education, government and Smart Cities.
ROCKET FIBER

Rocket Fiber, founded in 2014 as part of the Rock Ventures and Quicken Loans Family of Companies, is a Detroit-based internet service provider dedicated to providing affordable gigabit internet and an industry-leading, personalized client experience to residents and businesses in Detroit. Rocket Fiber's newly-built fiber backbone is designed to transform the way Rocket Fiber clients create, collaborate and communicate. When Argent opened its Detroit offices, Rocket Fiber was one of the first companies who reached out to collaborate. The alliance has proven helpful for both teams in the deployment of fiber optic solutions, enhanced technology knowledge and creating superior solutions for their respective clients.
CIVIQ

Civiq is dedicated to a whole new landscape and urban experience for residents and citizens. The infrastructure and kiosks solutions are bringing a whole new interactive life to campuses, cities and transportation hubs. Argent is working with Civiq to expand the marketplace, collaborate on various solutions and bring the exciting customer experiences to communities around the country.
GRAINGER
For more information or to place an order visit us at www.argentproducts.com

W.W. Grainger, Inc. is a broad line, business-to-business distributor of maintenance, repair and operating (MRO) supplies and other related products and services. More than 3 million businesses and institutions worldwide rely on Grainger for products in categories such as safety, material handling and metalworking, along with services like inventory management and technical support. These customers represent a broad collection of industries including commercial, government, healthcare and manufacturing.

Argent Associates, Inc. has joined forces with Grainger to encourage and support M/WBE solutions for New York City.
Direct order from Argent Associates e-commerce site
Grainger Agency Contracted or Customer Specific Pricing
Access the catalog of more than 1.5 million Grainger MRO and brand name products
Custom reports, metrics, and technical assistance through Argent's technical support team.
Reliable supply chain solutions, including inventory management, installation, kitting, vending machines and more
Save time and money with a single source supplier solution
ANIXTER

Anixter is a leading global distributor of Network & Security Solutions, Electrical & Electronic Solutions and Utility Power Solutions. We help build, connect, protect and power valuable assets and critical infrastructures.
Anixter was one of Argent's first strategic alliances and the two companies have a long-standing relationship providing various wiring, cabling and electrical solutions in the telecom industry.