CREATING SMARTER SUPPLY CHAINS
Provide real-time visibility into the supply chain, while predicting forecast and demand fluctuations.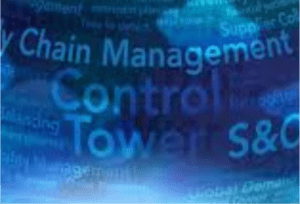 Within supply chain optimization, a majority of IT decision-makers perceive the budget to be a top challenge. And, while cost-effective supply chains are a necessity, manufacturing processes and supply chains are becoming more complex. Integrating the right supply needs at the right time, just in time, cost-effectively and efficiently requires partners who understand your demands, business processes and continual need for improved solutions. Technology solutions are have a impact upon supply chains and making those that can adapt to the technology quickly much more competitive in the marketplace.
Argent Associates combines cloud based Internet-of-Things applications with logistics systems to monitor, predict and optimize supply chains. Argent Associates has a legacy of supply chain experience from a Value-Added Reseller to Warehousing and Logistics Partner to Innovative Technology Partner delivering real-time supply chain intelligence. Because not all supply chains are the same, we take the time to understand your pain points and work to help you and your team alleviate them using the latest in best practices and innovative technology.
Our supply chain ecosystem combines inventory order management, project planning, inventory tracking and OEM capacity planning with analytics to predict trends and shortages. Customer dashboards provide visibility to performance and quality metrics.
+ Supply Chain Visibility – providing real-time visibility into your supply chain. Lack of control over the supply chain can cost millions. Argent helps you to improve performance by giving you the ability to collect, store and analyze data to track the flow of materials as they move through the supply chain.
Our Order Management process is fully automated.  We support EDI, XEDI, or FTP for Purchase Orders, PO Acknowledgment, Advance Ship Notice, Ship Notice and Invoices. Additionally, we support  EDI Transportation Management Integration transactions such as Bill of Lading, Ship Status, Freight Details and Invoicing.
Our Warehouse Management System is integrated into our order management systems, providing automatic notifications to warehouse personnel for both Purchase Order and Sales Order transactions.  All receiving and shipping transactions are automatically relayed back to the Order Management System as they are processed.  Our customer portal provides customers with 24/7 visibility to inventory information, order status and proof of delivery.
+ Technology Integration
Technology Components build
Software Image Replication
Test automation
Quality check
+ Asset Tracking – Knowing the location of your assets, the environmental condition of your assets, the chain of custody of supplies are all part of the real-time technology solutions Argent Associates provides its clients. When it is important to your business to know, it's important to us to deliver data and tracking.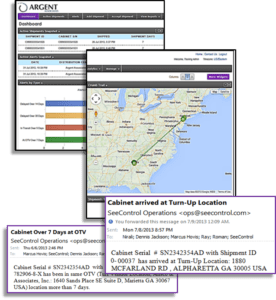 Environmental Tracking – not only knowing where your supplies are, or in what condition they are is important, especially for global supply chains. Argent's GPS sensor tracking can sense environmental factors such as temperature, light, humidity, barometric pressure, vibration, shocks and location. It transmits this data in near real-time, providing an essential picture of what's happening inside of the shipment. The cloud-based GPS Tracking System allows customers to track their assets as they are transported across the US. Argent GTS tracks the shipment as it traverses geography and carriers. Its Geo-fencing and SMS provide customers with notifications when assets are off route.  The cloud-based portal provides access to any and all shipment information.  It is easily customized to capture the information that is important to you.
Documented Chain of Custody and Cold Chain Tracking – When it is extremely important to be able to track and trace product components, then visibility up and down the supply chain is a must. Utilizing technology to provide serial tracking, lot tracking, hybrid tracking, lot splitting, tracking through consolidation and deconsolidation, tracking through blending and discrete mixing, hierarchical IoT operations, partial chains-of-custody and targeted recalls. (BlockChain is providing a disruptive solution in the marketplace.)
Disaster Recovery Asset Tracking
Software License Tracking
 + Life-cycle Asset Management – includes management, recycle, repurpose, reuse of assets. Argent has a legacy of asset management. Our decommissioning services group focuses on asset end-of-life cycle management. We work with customers to determine which assets will be re-stocked, resold or recycled. Recycled assets are broken down to basic components and shipped to R2 certified downstream recyclers to ensure proper disposition.
Inbound order receiving and verification
Inventory Management by Date (FIFO/LIFO), SKU and Serial Number
Outbound order and/or parts kitting, staging and shipping
Assembly, Pick & Pack
Returns Management Authorization (via portal)
Equipment refurbishing
Forward and reverse logistics
Consignment reselling
Responsibly disposing of outdated equipment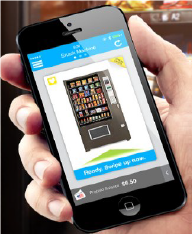 + On-Site Optimized Supply Chain Procurement
DFAR compliant paperwork
Bag and tag for deployment to manufacturing floors
Chain of custody documentation
Assembly and component testing
+ Procurement
Off-the-Books Just in Time Procurement – is designed for industries with large purchase and large lead times to utilization. Argent steps in to work with the supplier, purchases and takes ownership of the inventory and supplies it to you when it's ready for installation. Ideal for energy and construction industries.
Bulk procurement services — allowing customers to purchase what they need, when they need it. Argent can hold inventory in its warehouses and/or vending machines, and the customer pays as inventory is consumed.  All transactions are automated, allowing prompt payments and inventory replenishment.
Tailspend Management – for all those items not actively managed but that may make up a large part of your overall spend.
Distribution Overflow – designed specifically for the retail industry, distribution overflow allows better inventory, management and suppling of seasonal items.
+ Value Added Reseller
Punch-out Catalogs
eCommerce Purchasing
Supply chain streamlining
+ Warehousing
We support national distribution from our primary distribution centers in New Jersey and Texas, as well as from our secondary distribution centers in FL, GA, MI, and CA.  Our inventory management capabilities include Serial Number Tracking, Bulk or Box Storage, Kitting, Raw Materials and Production tracking,
Our wireless technologies include Barcode, RFID Scanning and Tagging and mobile devices.  Our Cloud-Based Warehouse Management System (WMS) features include space optimization, customer defined warehouse virtualization – for inventory separation or cross facilities inventory management.
+ Parts Vending (Remote Inventory Management) – providing spare parts and essential parts on shop floors in vending machines for access, utilization tracking and control. We extend the reach of inventory management to customer locations.  We integrate vending machines into our Warehouse Management System for a total view of inventory and transactions across all locations.  The vending machines are ideal for tools and consumables tracking. The employee card swipes enable departmental level consumption reports.