Who We Are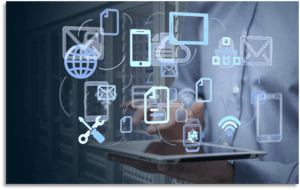 Argent Associates was founded in 1998 with three key elements for success – a bold leader's vision to impact the telecommunications and technology world, a diverse and creative supporting cast of advisors and team members and a faith in what is possible when you stay focused on the dream.
Many business executives are challenged by keeping up with the pace of change and digital innovation. Argent Associates is committed combining leading-edge business strategy and IT knowledge to develop efficient and effective business solutions that keep businesses one-step ahead of the competition. We are committed to being a productive member of the business communities, connecting utilization technologies to improved business performance, building a mobilized connected world and driving economic impact in worldwide communities.
Our Vision is to be a leader in the development and deployment of innovative smart technologies that utilize the skills of our team members to positively impact our economy, our people and our environment.
Our Mission is simple: to make technology a significant asset and competitive advantage for businesses. We do this by delivering the most advanced innovation and technology to business enterprises to positively impact supply chains, mobility, environment, safety/security, financial performance, customer experiences and talent. We do this through a diverse and creative team of entrepreneurial thinkers, skilled engineers/technicians, system integrators, product manufacturers and software developers.
We are providing smart solutions impacting business processes, decision-making, user experiences and digital transformation. Several key areas of emphasis include:
Smart Edges(tm)

combines communications with data analysis to deliver smart user interactive experiences, improved business processes for revenue generation, expanded monitoring and intelligence for real-time decision making.

Smarter Supply Chains including supply chain visibility technology, asset tracking, end-to-end lifecycle asset management, procurement, warehousing and Value-Added Resell.
Artificial Intelligence 

to help transform how our customers are evaluating and doing business resulting in improved monitoring, workflow analysis and automation, failure prediction, IoT sensor analytics and more.

Data Analytics including data center efficiencies, data center network modernization/integration, data collection and analytics, back-up resiliency solutions, security, data center infrastructure management and prescriptive analytics.
Creative Smart Products like ECW (Enterprise Converged Workstation) — a PBX-in-a-box, Q-Portal (a subscription service quality and financial controls platform), Web2Link (doctor-to-patient technology), Virtualization Lab, Cloud Platforms and Customized eCommerce Portals
Engineering and Professional Services Support research and development utilizing drones, artificial intelligence,  Internet of Things devices, robotics and cryptocurrency solutions. Installation/implementation, testing and monitoring support including RF communications.
As the world changes and the business environment continues operate in an accelerated technology world, Argent Associates will continue to be nimble and evolve with the changes. "Nimblelocity" is the wave of today and Argent Associates is riding the wave to successful outcomes for its clients and its business.
Distribution and Integration Centers
Argent Associates has facilities throughout the U.S. and partners worldwide. Our major distribution and integration centers are located in:
Texas (Corporate Headquarters)
New Jersey
New York
Illinois
Georgia
Colorado
California
Michigan
Why not explore how imagining smarter technology can help  your business!