SMARTER PRODUCTS
Creating and Deploying Smarter Products
While innovation has become a buzzword for many, at Argent Associates, we view smarter innovation as a significant positive impact that transforms business processes and offerings. We take good ideas and focus on ways these ideas can solve outstanding business problems. Our team of hardware and software engineers develop products and applications that help redefine the future of businesses and automate processes for the better.  A sample of some of the products created and/or deployed by Argent Associates include:
Enterprise Converged Workstation (ECW – 1.0 and 2.0)
The Argent Associates ECW (Enterprise Converged Workstation) is an office in a box. ECW combines business voice and data connectivity capabilities into one office-in-a-box.  It has all the features of a Private Branch Exchange (PBX) and an Ethernet broadband connection. ECW is perfect for remote branches, small business and emergency control centers.  ECW 2.0 or Air Edge is being used for Smart Cities deployment because of the ease and rapid method in making connectivity work. The ECW is supported by cell service.   It's as simple as turning on and plugging in your phones.
A cellular based communications system that allows setting up an office with all call management, security and collaboration features, ECW includes Wi-Fi on the LAN side and Internet access through 4G-LTE connections. ECW was first used by first-responders, Police Departments, Coast Guard and Fire Departments.
ECW is the product of choice for First Responders. Visit www.4g-ecw.com for further information.
Voice Communications (PBX) Features
Incoming Call indicator
Call Wait, Call Hold
Call Forwarding
Auto Attendant
Music on Hold
Incoming Call Routing
Hunt Groups
Outgoing Call Routing
Voice Mail Boxes
ECW 
Hardware Feature Configuration
Multi-OEM Station Integration
WiFi/LTE/CDMA Configuration
Firmware upgrades & Testing
Post-Sale Tech Support
Design, Assemble & Program
Integration of custom hardware
GSM & LTE Integration
Software interoperability testing
LAN/LTE Firewall Configuration
UL Testing Support
_________________________________________________________________
Q-Portal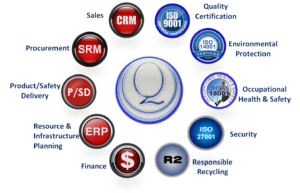 Q-Portal is a subscription-based solution developed by Argent Associates designed to help enterprises to manage quality compliance, reporting and tracking in real-time. With Q-Portal, quality is easy to learn and use. Q-Portal meets the requirements for ISO 9000, ISO 14001, ISO 27001, OSHA 18001 and R2. It makes ISO & R2 certification simple.
Q-Portal helps mid-sized businesses establish business structures that enable consistent quality, while the business capacity and capabilities grow.  Q-Portal integrates all the ISO quality standards (i.e., ISO 9001, TL9001, ISO14001, ISO27001, OSHA 18001, and R2) into each departmental business process.  The Q-Portal is a subscription-based platform which comes with a quality manual, policies, metrics, and easy to follow process documents.
Q-Portal is a patented proprietary product developed by Argent Associates. Visit www.ugotq.com for further information.
_________________________________________________________________
Virtualization Lab
Our Virtualization Lab focuses on helping carriers evaluate SDN & NFV performance of COTS Appliances, OpenStack Virtualized Environment, Virtualized Applications, Hyperviser, and Orchestrator software.  We test for CPU performance, Virtual Switching, Data Throughput, Latency, Session Control, inter-Domain communications and more.  Our team contributes to the NFV open standards development.
_________________________________________________________________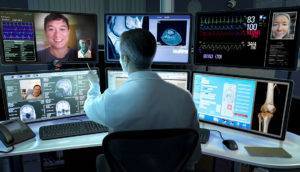 Web2Link
Web2Link is Argent's WebRTC communications application for doctor collaboration and communications with patients.  It is secured and meets all the HIPA compliance requirements.  It is easy to use and supports APIs to existing medical applications. Web2Link is a proprietary patented offering by Argent Associates.
_________________________________________________________________
eCommerce Portal
Argent's E-commerce Portals are built to meet customer requirements for online product sales.  Our portals support credit card and company purchase order transactions.  Sales tax and transportation are calculated based on your locations and buyer location.  We support up to 50,000 items on your portal.
The eCommerce Portal is a patented technology developed by Argent Associates.
_________________________________________________________________
Cloud Platforms
Argent has been on the forefront of cloud-based services for more than ten years. Our Internet of Things platform collects information form many IP-based devices and provides the analytics that shed light on business, asset and/or organizational performance. Whether you want to know the locations of shipments, amount of energy consumed by equipment type, predict outages or have your inter-company supply chain quickly respond to changes in demand, our cloud platforms put the information at your fingertips.