ENERGY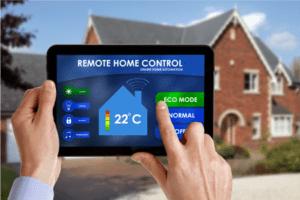 Everywhere around the world energy and utility companies are being pushed to innovate with technologies that reduce our dependence, while controlling costs to improve their financial performance. And, while there is a decrease in utilization due to less intensive energy-consuming industries, automation has pushed the need for connectivity and power at a even faster pace.
The Trends
Increase demand by consumers for applications and technology that helps them monitor and control their energy usage.
Demand for more storage battery options.
The rapid demand of home monitoring devices.
The Opportunities
Buildup of more consumer-to-utility relationships – retailism
Introduction of more new technologies — battery storage, microgrids, analytics software, and intelligent substations
Development of more real-time business models, incorporating data analytics and pricing strategies tailored to energy-related services for consumers and businesses
Argent Solutions
Predictive analytics of data
Access to operational technology data
Physical tracking of assets
Monitoring critical raw materials for market hedging
EnTouch Energy Monitoring & Environmental Control devices for consumers
LED Lights as a Services (LaaS)
LED outdoor lighting with security
Electrical System Protection
Vertical Wind Turbines