CUSTOMER EXPERIENCE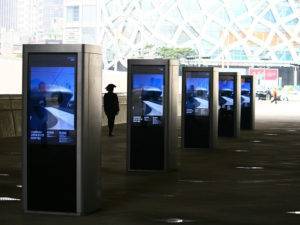 With more than 2 million people across 13 different cities, the birth of the interactive customer experience kiosk is taking hold as a value-ad for cities (especially smart cities), universities and transportation hubs. What better way to interact with your citizens and residents than via a smarter infrastructure.
Find events
Determine transportation options
Provide free WiFi
Push emergency security notifications
Target advertising
Revenue sharing opportunities
Find out how your organization can join Argent as we meet the needs of people, all people, as they navigate the urban landscape. Contact us for more information.