AVIATION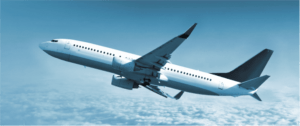 Digitization is top-of-mind throughout the commercial airline industry as it is with almost every other industry. AI, the customer experience and IoT are all buzzwords being bandied about the industry, but what does it really mean for the aviation industry?
The Trends
Airlines, airports, and direct-to-consumer distributors — travel and lodging providers such as TripAdvisor, Google, and Airbnb — will to continue to compete for pieces of business and recreational passenger budgets.
Participants will continue to look for ways to personalize their direct distribution channels (primarily websites and phone banks) and loyalty programs for business and leisure customers.
The differences between low-cost and ultra-low-cost carriers is shrinking in comparison to full-service carries. The black and white is more gray.
The Opportunities
Technology. Technology. To compete with the non-airline distributors in the marketplace, participants must continue to upgrade and personalize the customer experience through their distribution channels.
Digitization to enhance and optimize operations — to reduce costs while improving service. – will continue to create a competitive advantage. Technology needs to help predict and prevent equipment failures, optimize processes and productivity on the ground, and provide better and timelier information to employees.
Opportunities for additional services that can help differentiate the airline and airport will continue to be a competitive advantage.
Argent Solutions
Robotic baggage security options
Distributive antennae systems for improved WiFi
Business center add-ons, i.e. Print-It
On-site, just-in-time warehousing and supply chain optimization, especially for construction upgrades and build outs
SMS customer survey experience