AUTOMOTIVE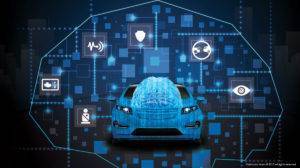 Taken as a whole, innovation-related challenges are reshaping traditional auto industry structures and relationships
The Trends –
Speed of innovation impacting capital returns and obsolescence of factory platforms
The of breadth of innovation — how much it is altering the basic contours and features of the traditional automobile and amplifying the difficulty and cost of manufacturing cars
The price tag for new parts, components, and functions – 20 percent higher than previous generation automobiles.
The Opportunities –
Shared platforms and manufacturing
Increased development work with technology suppliers/partners.
Rethinking distribution outside the dealership model.
Argent Direction –
Increased participation in assembly, testing and suppling emerging technology elements, i.e sensors, connected devices
Asset tracking as distribution and shared platforms take precedence.
Data center and data collection efficiencies and connectivity for navigating autonomous vehicles