ARTIFICIAL INTELLIGENCE (AI) RESEARCH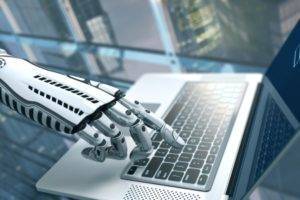 Artificial Intelligence is seeping into everything we do and say these days. It is more than the talking speakers found in plenty of homes these days. Instead, like several of our clients, AI is being used to analyze tons of data for quick and responsive real-time decision-making.
One area where the AI technology is having some real impact is in the university setting. Tedious research can now be assimilated and evaluated quickly and efficiently. That leaves more time to think and chart options and directions.
AI is also impacting how we:
Hire people
Evaluate personnel
Handle call center training and usage
Improve customer service (both at small and large businesses)
Improve the touch and interaction with customers
Answer rote questions
Training and eLearning
Find out how Argent is utilizing AI to bring new solutions to their clients. Contact us.